Youth Gathering Information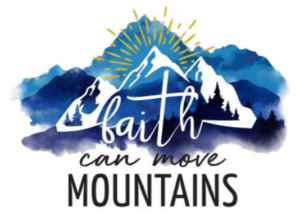 Southwestern Minnesota Synod
6th – 9th Grade Junior High Youth Gathering
November 19th – 20th, 2021
Willmar Conference Center, Willmar, MN
Registration / Cost: $65 + hotel room cost
Includes evening snack, breakfast, t-shirt, and programming.
This is a Youth Led event that is planned by Southwestern MN Synod Lutheran Youth Organization (LYO) Board.
Theme for this year is "Faith can move MOUNTAINS"
"For truly I tell you, if you have faith the size of a mustard seed, you will say to this mountain, 'Move from here to there,' and it will move; and nothing will be impossible for you." (Matthew 17:20)
Gathering Features:
• Band/Speaker: AGAPE and Joe Davis
• YOUTH LED Mass Gatherings, including worship, singing, growing in faith, building relationships and hanging out with other youth from our synod.
• Nightlife featuring swimming, games, food, dancing, service projects and more.
REGISTRATION DEADLINE is THIS FRIDAY, Oct. 15th!!
ELCA National Youth Gathering
8th – 12th Grade
July 23rd – 28th, 2022
Minneapolis, MN
Registration / Cost:
$350 + travel/transportation/meal costs
(approx. $1,100, majority would be raised by participating in fundraising opportunities)
Theme for this gathering is "boundless: God beyond measure"
Ephesians 3:14-21 – 19I want you to know all about Christ's love, although it is too wonderful to be measured. Then your lives will be filled with all that God is.
Registration prices go up on Nov. 21st.
If you are interested in learning more about this opportunity, please email or text Vicar Susan ASAP. It doesn't mean you are committing to anything yet; we just need to know who might be interested in attending.