Welcome!
†
Worship, Scripture, Service
Christ Lutheran is a place where all are welcome, where you are invited to participate in the mission God has planted here since 1955. Come join in the vibrant community of faith filled followers of Jesus and leaders in Love!
No matter where your child is in their journey of learning about the bible, we want to help them reach new heights of understanding. Sign up your student for one of our education series today!
Worshiping together is a big part of what we do! If you would like to check out our previous worship services, watch our livestreams, or download worship service audio, then follow the link below:
If you would like to assist us in running our worship services, then follow the link below to find our how to volunteer today!
Ministry
Are you in need of assistance? Or want to make a difference in the world around you? We have a number of ministries to choose from!
Our Pastor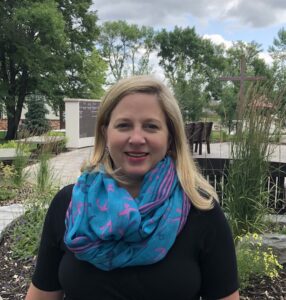 "A shining light in the community"
I'm so happy to serve in a vibrant, thriving community with a heart for mission both locally and globally. Whatever your background may be, here is your official invitation join us!
Find out who we are and what we believe
Get Connected
We have a wide variety of ways to get involved!
The summer issue of our newsletter is out! Check out what has been going on in the church and community!
Check out previous issues of our Light&Life newsletter

here.
---